VSO Pictures for Guyuan Teachers College, Department of Foreign Languages and Literature:
China's Experimental Centre for Educational Action Research in Foreign Languages Teaching.
The Ceremony to open the centre was held on 10th December.
Mission: To improve the educational provision for all children.
Leader of Centre: Dean Tian Fengjun.
Consultant for Centre: Dr. Moira Laidlaw (VSO volunteer)
Number of staff presently involved: 28 at Guyuan, 10 English teachers at Haiyuan Hui Middle School, and 10 Foreign Languages lecturers at The Longdong Institute.
Methods: Educational Action Research used by individuals and groups to improve methodology, educational insight and children's learning.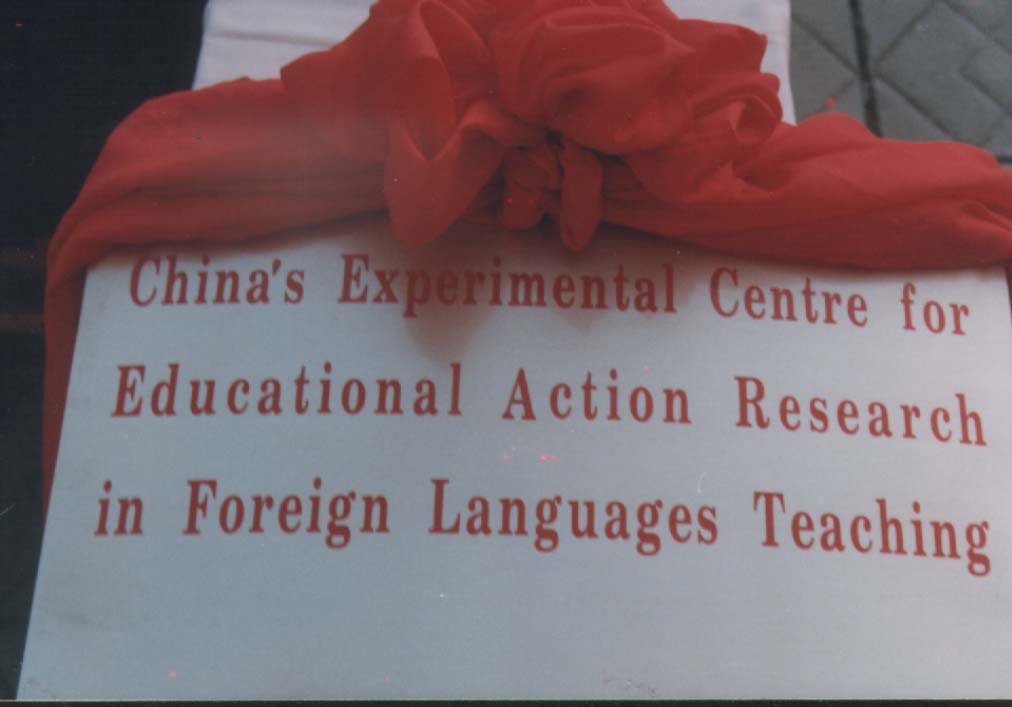 The following is a quotation from Liu Zhong, Vice Governor and Chief Education Officer of Ningxia Province in a letter (dated 29th December, 2003) to the staff of the Centre, praising its inauguration:
The practice of Educational Action Research in Guyuan, proposed and promoted by you and conducted by your department with unremitting efforts in the past two years, has been a great success in the English Department of Guyuan Normal College, symbolised by the founding in December of the first institution in the world specialising in English Language research through educational Action Research. This work has greatly inspired the passion of staff to teach and to do research, thus promoting the professional quality of the teachers as well as the overall educational quality of the department. Creativity is the soul of a nation. I personally express my admiration to you and your colleagues' courage…I believe the founding of the centre and your future work will greatly upgrade the English teaching level in our Region and even the whole country…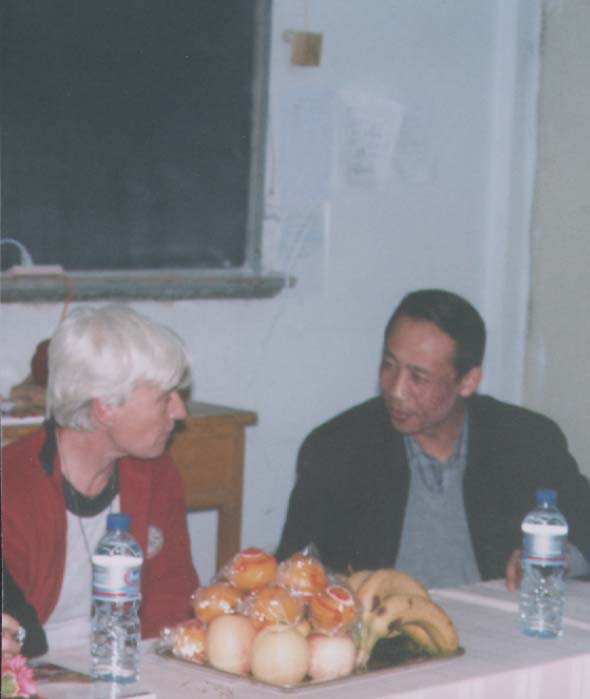 Dean Tian Fenjun and Dr. Moira Laidlaw discussing the new Centre.
Dean Tian Fengjun: This AR Centre is very important for us. With hard work and commitment, we can really succeed in improving the quality of education for all…We are grateful for the help provided by VSO…